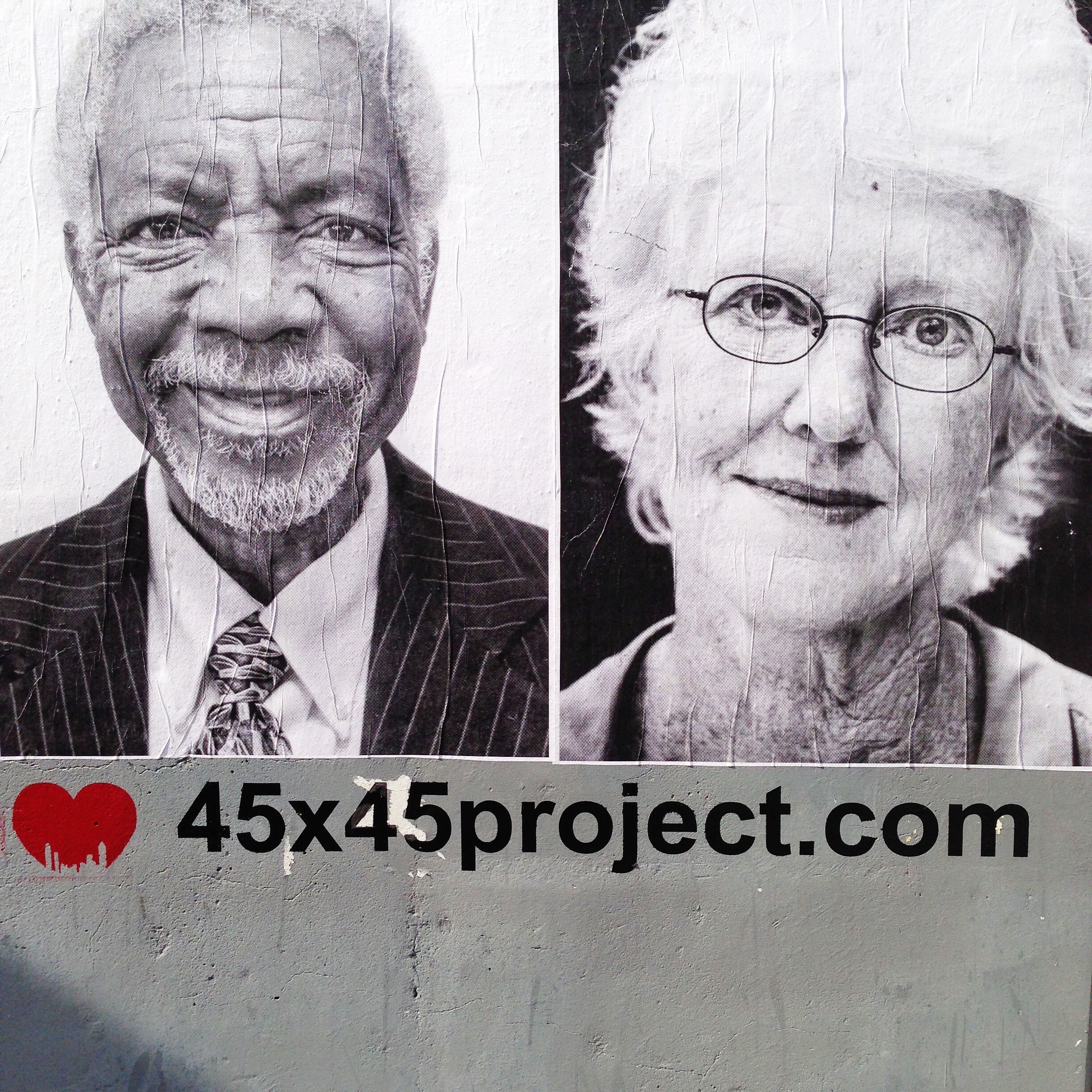 Inside Out Project (Atlanta, GA)
45 X 45: Neighbors Connected - A project by Atlanta's citizens with help from #weloveatl, The INSIDE OUT Project, and Art on the Beltline.
45 X 45 is a wheat paste mural and community photography project in which 45 Atlanta photographers take portraits of 45 Atlanta residents - each from one of the 45 neighborhoods connected by the Beltline - and then displayed on a large scale mural installation on the one trail that connects them all.
I was assigned the neighborhood of Peachtree Park, a hidden treasure in the heart of Buckhead. My resident, Jean Robertson, is one of the crown jewels of both her neighborhood and the city of Atlanta. Jean was one of the first people to walk the Atlanta Beltline with Ryan Gravel, who originally developed the idea as a master's thesis while at Georgia Tech in 1999.
For more information about the 45 X 45 project and my contribution you can visit www.45x45project.com.
Images above taken by Benjamin A. Pete. Additional images taken by Joleen Pete for Joleen Pete Photography. All rights reserved.